Interested in getting involved with the Zero Waste Festival Ireland? We are always looking for volunteers, vendors, food stalls, info stands, NGOs, local groups, companies, and basically everyone to join us on our journey to bringing Ireland closer to Zero!
As individual
Meet us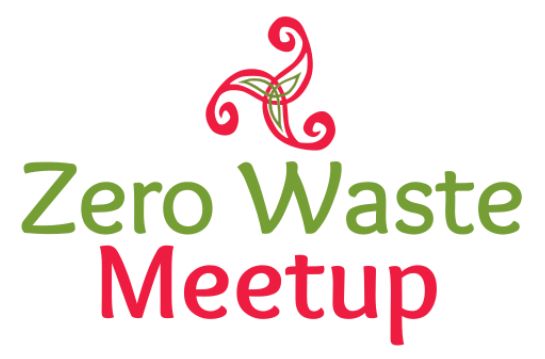 Want to know more? Want to meet us and other like minded people? We are organising regular Zero Waste themed Meetups in Dublin. If you are just planning to start your Zero Waste journey or if you are an expert in Zero Waste living (or anywhere between), please join us at the Zero Waste Meetup to share ideas and encourage each other. The event is free and you can find information on where and when the next meetup is taking place at our Zero Waste Dublin Meetup page or in our Event section.
Volunteer with us
We are always looking for volunteers to help us to organise our Festivals. If you are interested in the Zero Waste principle on a personal or professional level, get in touch with us to take part in any of our events. We would like to hear from individuals, organisations, educators, businesses and anyone who just wants to lend their skills as a volunteer. For each Festival we need volunteers on the day to do various jobs from moving tables to manning doors. In exchange for a few hours helping out you get a free Talk/Workshop Pass, a chance to meet like-minded people and have a first pick at the Swap Shops. But there is also a lot to do in between Festivals, so just drop us an email for details: volunteers@zerowastefestival.ie
You can add yourself to our Volunteer Database by filling out our Volunteer Database Form and we will get in touch with you.
At the moment we are looking for dedicated volunteers that can support us with event planning, our social media outlets, press contacts, graphic design and website updates. You don't have to be an expert in any of these, but a healthy amount of enthusiasm is required. We provide a great community and loads of great, home-made food during meetings and get-togethers. Sounds interesting? We're looking forward to hearing from you.
As business/NGO/charity/local group
Be with us
Do you make and/or sell interesting Zero Waste related/upcycled products in Ireland? Do you run a foodie truck or eatery dedicated to minimising your waste footprint? Are you from an NGO/charity/local group and you hate single-use plastic as much as we do? Then we'd love to hear from you at vendors@zerowastefestival.ie and maybe you could honour us with your presence during one of our upcoming events.
You can add yourself to our Vendor Database by filling out our Vendor Database Form and we will get in touch with you.
Book us
We have experienced speakers and workshop leaders amongst our ranks that are happy to come out to your event and share their experience and enthusiasm about Zero Waste living. Just drop us a mail at speakers@zerowastefestival.ie.
Sponsor us
If you are a company with a sustainable ethos and would like to become a part of our initiative you can request our sponsorship packages for our future events. You can also donate as an individual. Email us for details: info@zerowastefestival.ie