The complete Event Schedule for the upcoming Zero Waste Christmas Festival is released.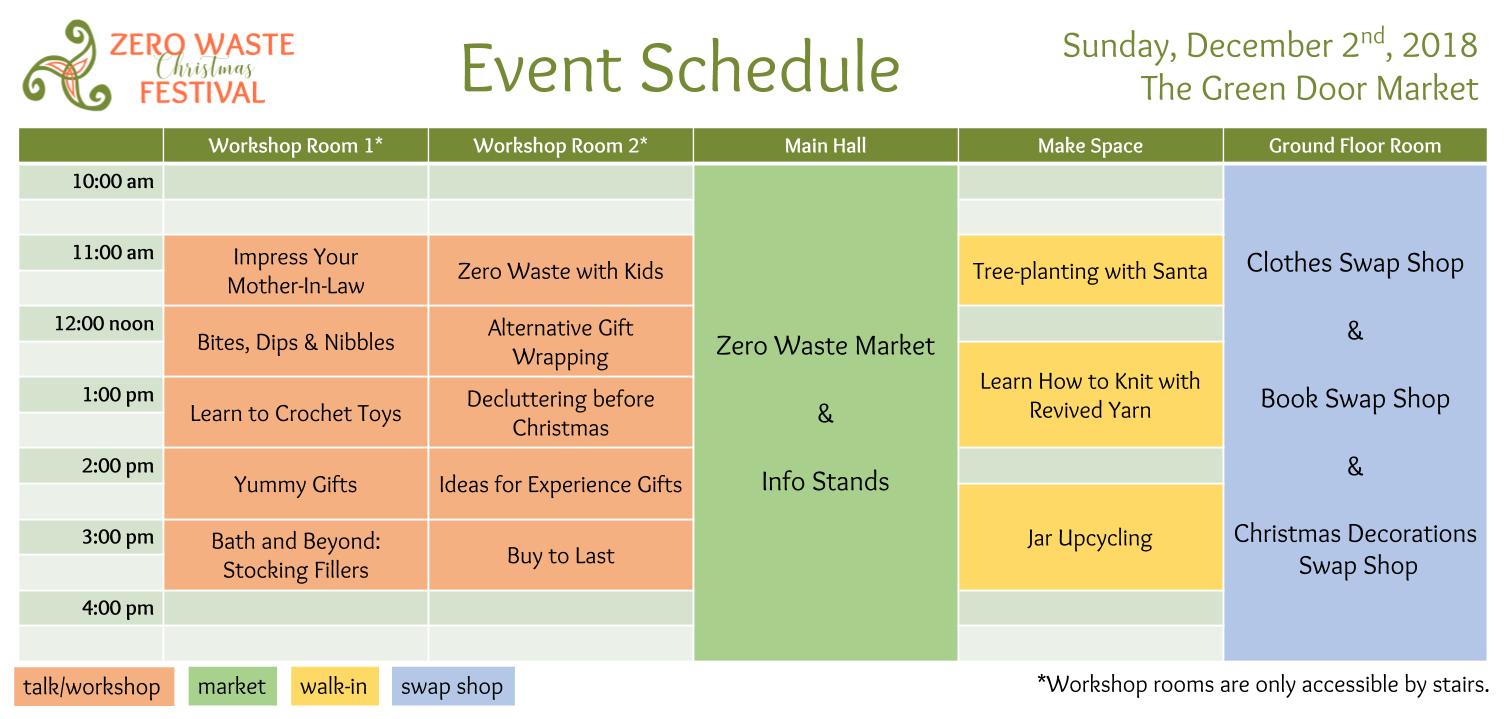 Click on the image to download a high-resolution version.
We are proud to release the complete Event Schedule for our upcoming Zero Waste Christmas Festival on Sunday, December 2, at The Green Door Market in Bluebell, Dublin. This time, we will bring you our usual mix of a Zero Waste market with many interesting vendors selling loose goods and Zero Waste essentials, info stands from local initiatives and organisations helping us to become more aware and sustainable consumers, a Make Space, Swap Shops, and a mix of interesting talks and workshops.
Admission to the main festival is free. However, we charge a fee for the workshops/talks in Room 1 and 2. You can sign up and get your passes in our tickets section. A separate ticket will be required for each child for the Planting Trees with Santa workshop to help us cover Santa's milk and cookies.
Check out the Event section for more info on all the events and the Festival in general.
We all are looking forward to seeing you in December!
---